We lead you forward.
In every way, we make it possible to design, build, and operate projects that will set a new standard for clean energy. Our end-to-end capabilities allow us to step in at any point of your distributed energy project to lead developers and our customers to cleaner, cheaper, and more resilient energy.
Permitting and Interconnection
Operations and Maintenance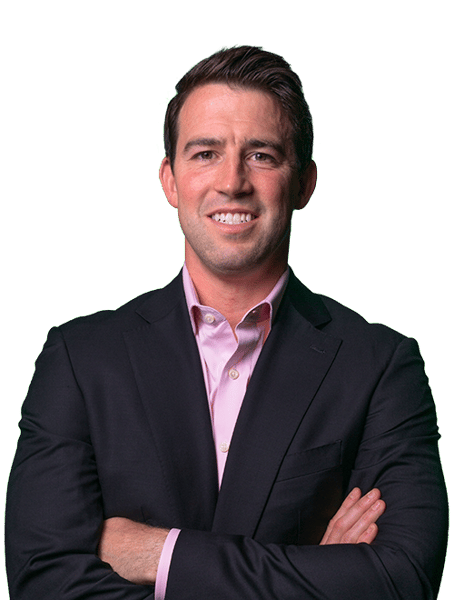 Ryan Goodman
CEO & Co-Founder
From 2011-2016, Ryan served as the President of ENER-G Rudox, Inc., a New Jersey based organization focused on developing on-site energy solutions for commercial and industrial customers. Under his leadership, the company developed several cutting edge sustainable energy projects that have received national acclaim. In addition to his operational responsibilities in North America, Ryan also sat on the Board of ENER-G's global business. In 2015, Ryan was one of 80 industry leaders invited to attend the White House Climate Change Summit, and played a key role in organizing the American Business Act on Climate Pledge. Prior to joining Rudox, Ryan worked at Boston Consulting Group and GE Energy. He holds a B.S. in Electrical Engineering from Bucknell University, and received his MBA from Harvard Business School.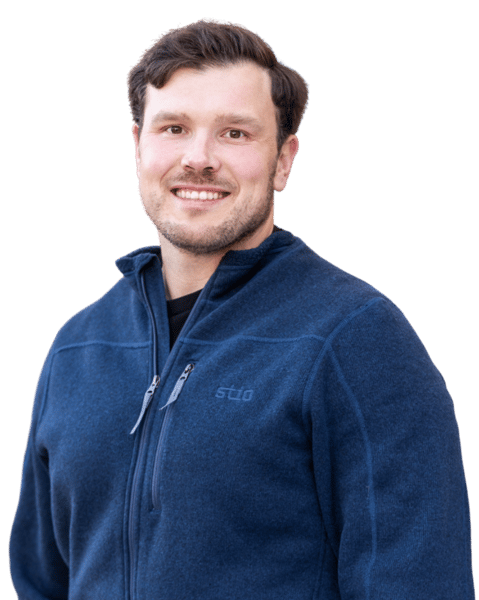 Tim Hade
Chief Development Officer & Co-Founder
Tim Hade (LEED AP) is a co-founder and the Chief Development Officer at Scale Microgrids, where he focuses on developing sustainable distributed generation technologies to serve mission critical facilities. Prior to joining Scale, Tim served as the Business Development Manager for ENER-G Rudox (now Centrica Business Solutions), where he oversaw development of the company's microgrid projects, and built the company's performance contracting division. In 2015, Tim's white paper "Sustainable Load Balancing: Integrating Distributed Natural Gas, Solar PV, and Energy Storage Assets" was named the 2015 Renewable Energy World Paper of the Year. Prior to joining the clean tech industry, Tim served on Active Duty as an officer in the United States Air Force. He holds a B.S. from the United States Air Force Academy, an MBA from Stanford University.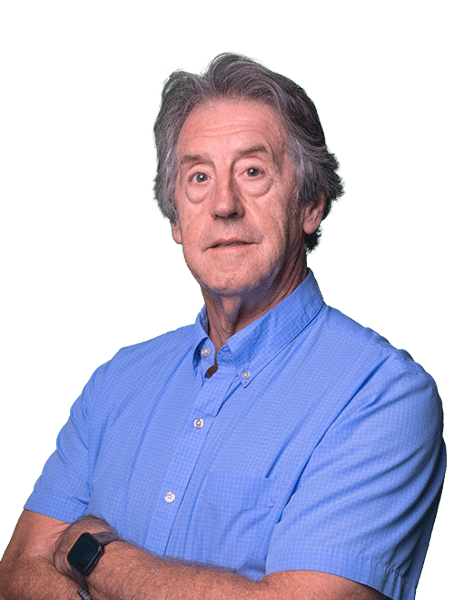 Howard Goodman
CTO & Co-Founder
With over 35 years of experience, Howard is widely regarded as one of the leading technical minds in the power generation industry. Since joining Rudox Engine and Equipment Company in 1980, Howard has developed on‐site power solutions for hundreds of commercial and industrial end‐users including organizations such as Verizon, Goldman Sachs, Yale University, Columbia University, and most recently Three World Trade Center. Prior to joining Rudox, Howard worked at McKinsey and Company and BF Goodrich. He holds a B.S. in Mechanical Engineering from Syracuse University, and received his MBA from Wharton at the University of Pennsylvania.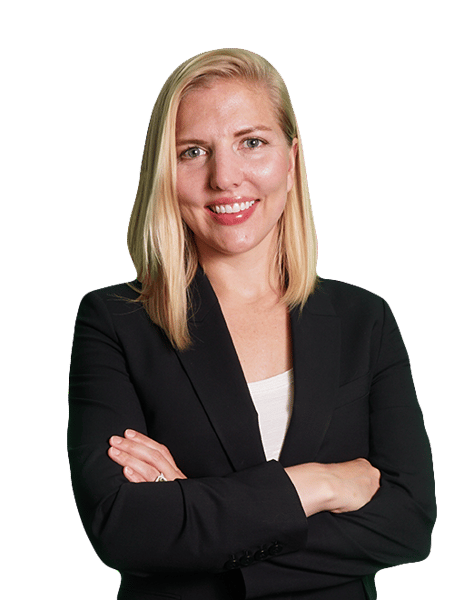 Kristel Watson
Chief Commercial Officer
As Head of Commercial, Kristel is responsible for ensuring the commercial success of Scale by overseeing objectives and implementation of Scale's commercial strategies and product offerings. Prior to joining Scale, Kristel served as Director of Project Development for Centrica Business Solutions where she managed teams responsible for all facets of development and acquisition of financed distributed energy resources. Prior to that, she was Principal of Commercial Risk & Underwriting, responsible for structuring, underwriting, and negotiating complex and financed energy transactions for Centrica Business Solutions across North America. She was recognized as one of Centrica's Women Leaders in Energy for CERAWeek 2019 and received the award for Most Valuable Player of Centrica Business Solutions for 2018. Kristel earned a Juris Doctor cum laude from Washington College of Law at American University in Washington D.C. and a Bachelor of Business Administration in Finance, Bachelor of Arts in Spanish, and Mathematics minor from Southern Methodist University in Dallas, TX.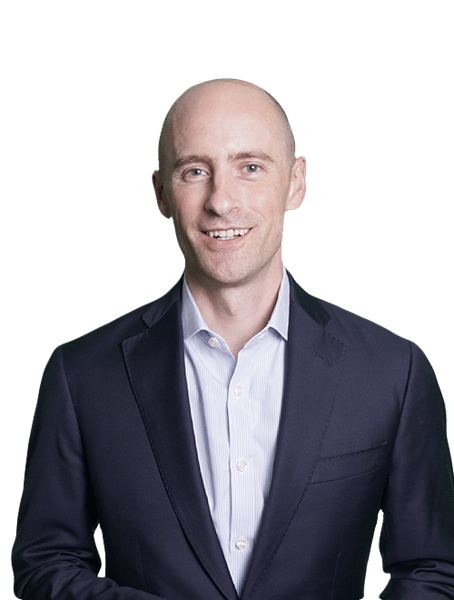 Julian Torres, CFA
Chief Investment Officer
Julian Torres serves as the Chief Investment Officer and is primarily responsible for guiding the investment strategy, structuring and deployment of Scale's capital into distributed energy resources and energy infrastructure assets. Prior to joining Scale, Julian was most recently a Director in RBC Capital Markets' Global Investment Banking division where he was responsible for over $1 billion of renewable energy tax equity investments, a position he held from 2015 to 2020. Julian's professional career spans over 15 years, beginning with Credit Suisse First Boston's Asset-Backed Securities principal investing desk. In that time, he assisted with closing over $12 billion in structured finance transactions across commercial and consumer asset classes. In 2009, Julian co-founded RLR Consultants, a boutique renewable energy tax equity and project finance advisory firm. While at RLR Consultants, Julian led the closing of nearly $1 billion in tax equity and project finance term debt on behalf of clients. As Vice President at Kilowatt Financial, a renewable energy and energy efficiency specialty finance company, Julian was responsible for raising tax equity and debt in support of the company's portfolio. He holds a Bachelor of Science in Business Administration from Boston University's Questrom School of Business and is a CFA Charterholder.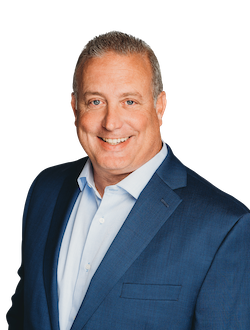 Chris Cantone
Chief Revenue Officer
Chris Cantone, Scale's Chief Revenue Officer, leads the sales and marketing teams and primarily focuses on driving revenue growth. He brings a wealth of knowledge and expertise to the role with over 25 years of leadership experience in the clean energy industry. Prior to joining Scale, Chris ran the C&I team for SunPower/Total Energies, bringing in over 270 MWs of renewable solar and storage projects and leading the company's sale to Total Energies. Previously, Chris built CPower into the first ever demand response company to help utilities manage grid stability, taking it through multiple acquisitions, and holding senior leadership roles before its sale to HIG Capital. He has worked with teams and deals of all sizes, from being employee #6 at Color Kinetics building computer-controlled LED lights, to then leading them and several other companies through acquisitions or IPO's during his career. Chris' deep understanding of the energy industry and his ability to drive revenue growth makes him an invaluable asset to the Scale team.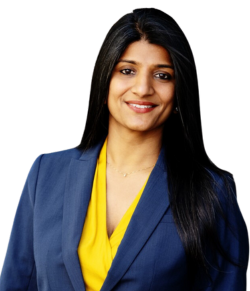 Deepa Ananthakrishnan
Chief Operating Officer
Deepa joins Scale with close to two decades of experience working in operations in the renewable space. Before joining Scale, Deepa was Senior Vice President of Operations at Primergy Solar and worked to develop Gemini, a 690 MWac solar + 380 MW battery energy storage project, which is one of the most sophisticated clean energy projects ever developed given its scale and integration complexity. Deepa also spearheaded building the operations team at Primergy with a focus on scalable processes and tools. Prior to Primergy, Deepa spent 14 years at SunPower where she held multiple leadership roles responsible for negotiating and executing more than 20 GW of projects across the globe. At SunPower, Deepa twice led the engineering and design teams for the largest PV projects in the U.S. at the time. Deepa holds a bachelor's degree from the University of Madras and a Master of Science in architecture from the University of Nevada, Las Vegas.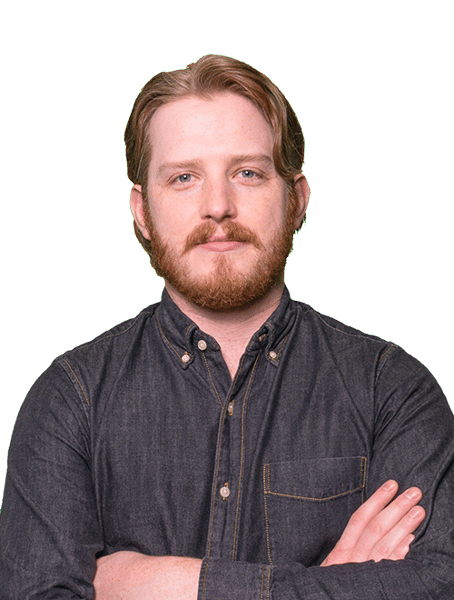 Duncan Campbell
Vice President, Project Analysis
Duncan Campbell leads the Project Analysis team at Scale Microgrids, which focuses on evaluating microgrid and other energy project opportunities while also supporting the business development team to enable a scalable project development process. Prior to joining Scale, Duncan was a Business Development Associate at ENER-G Rudox, where he was responsible for the development of several high-profile distributed energy projects. He also has prior experience working in the utility industry for Veolia Energy North America and UGI Utilities. Duncan holds a B.S. in Mechanical Engineering with an Energy Systems concentration from Temple University. He has also earned professional certificates in Energy Innovation from Stanford University and Business and Financial Modeling from the University of Pennsylvania Wharton School.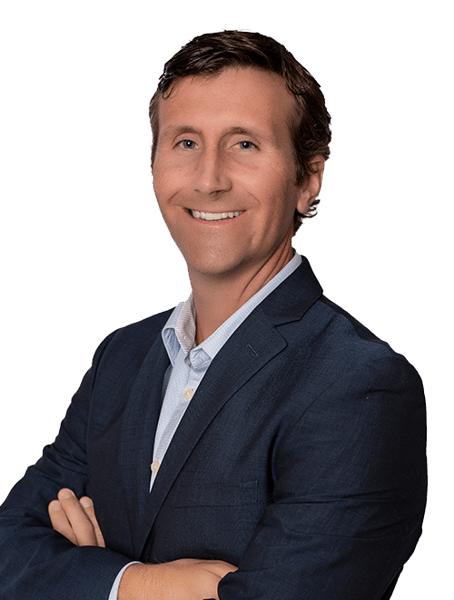 Peter Krasco
Vice President, Execution
Pete Joined the Scale team in 2016 from Johnson Controls Inc. where he was a sales engineer specializing in designing turnkey HVAC solutions for commercial/industrial facilities, with a particular focus on integrating advanced controls and monitoring software into existing mechanical systems. Pete received his B.S. from the United States Air Force Academy, and his MBA from the Franklin W. Olin Graduate School of Business at Babson College.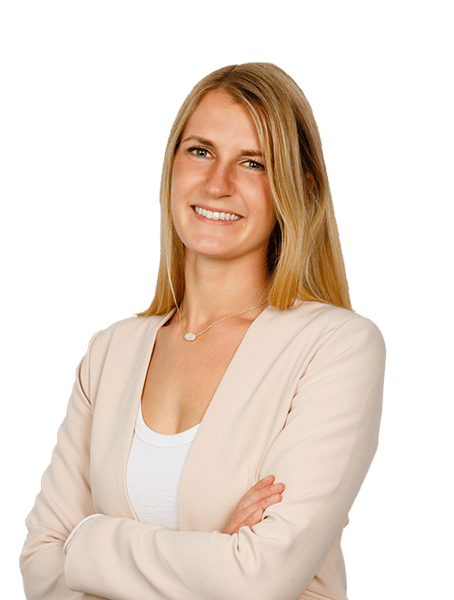 Samantha Reifer
Director, Strategic Alliances
Samantha Reifer is the Director of Special Projects at Scale Microgrids where she manages business development for non-coastal markets including Colorado. Before Scale, she worked as an Analyst at the Colorado Energy Office where she led research in commercial and industrial customer sectors, conducted data analysis for state programs, and supported state policy initiatives both in front of the PUC and at the legislature. Her experience in the diverse state of Colorado solidified her interest in economic and sustainable development beyond urban centers and in ensuring an inclusive energy transition, initiatives that she works to further in her current role at Scale. She holds a B.S. from the University of Colorado Boulder.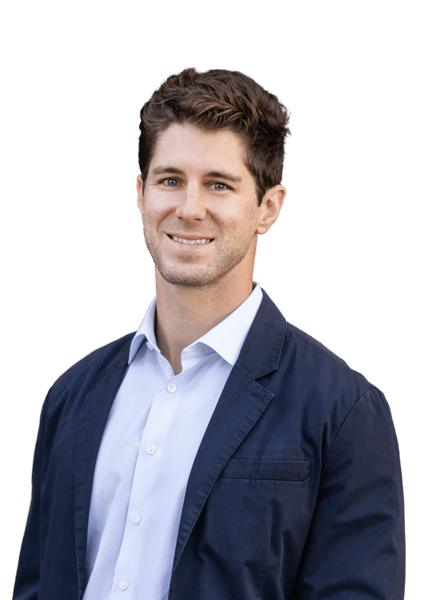 Shea Hughes
Director, West Coast Business Development
Shea Hughes is the Director of Business Development at Scale Microgrids, where he has led the company's expansion into the California market. At Scale Shea has forged partnerships for the company across the public and private sectors, launched the company's flagship modular microgrid product, and built a robust pipeline of microgrid projects. Prior to Scale, Shea was with Tesla and EDF backed Zola Electric, where he led new product introductions and launched new markets across sub-Saharan Africa. He earned an M.S. in Energy Systems from Stanford University and a B.S. from the University of Miami in his home state of Florida.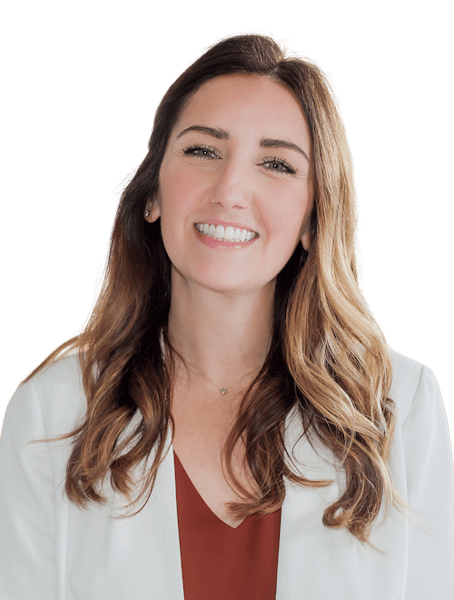 Nicole Green
Director, Marketing, Branding & Inside Sales
Nicole leads the marketing and branding efforts and Inside Sales team at Scale. Prior to joining she spent 5.5 years at Greentech Media, the leading information services provider for the cleantech industry. After spending the first few years of her career in financial services, she realized the clean energy industry is where her passion lies. She graduated from Northeastern University in Boston with a degree in Economics and Political Science. In her free time you can find her hiking around the green mountains of Vermont with her husband Mike, her son Colby, and her dog Lando.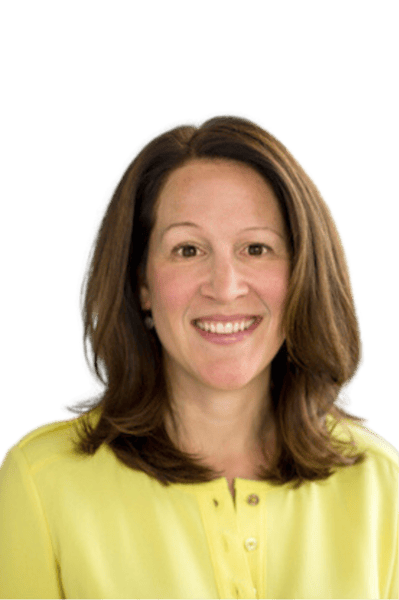 Erica Dahl
Director, Policy and Public Affairs
Erica Dahl is a government relations executive with a focus on building and leading policy platforms in highly regulated industries in the private sector. She currently leads policy for Scale Microgrids. Prior, she served as the Head of Policy for ChargeNet Stations, an EV charging infrastructure and software company. Previously, she served as VP of Government Relations for findhelp, the nation's largest social care network; VP of Government Affairs for Vivint Solar, the 2nd largest residential solar installer in the US; Director of Community Relations for Intermountain Healthcare, the largest private employer in Utah; and VP of Government Relations for Bank of America.A native of Northern California, she received her BA from St. Lawrence University and her MPP from Georgetown University. She, her husband Ben and two children live in Salt Lake City.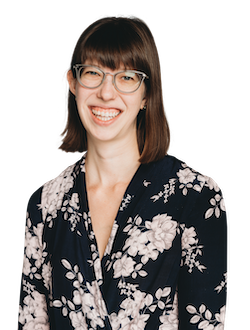 Colleen Metelitsa
Strategy
Colleen joins Scale as Director of Strategic Initiatives. With over 10 years experience in the clean energy industry, she has a passion for scaling up distributed energy. Most recently she stood up Con Edison's Electric Vehicle Infrastructure Program, helping electrify NYC and Westchester. Her past experience includes microgrid research at Greentech Media and energy consulting at DNV GL. She holds a B.A. in Environmental Policy from Princeton University and an M.P.A. in Energy Policy and Finance from Columbia University.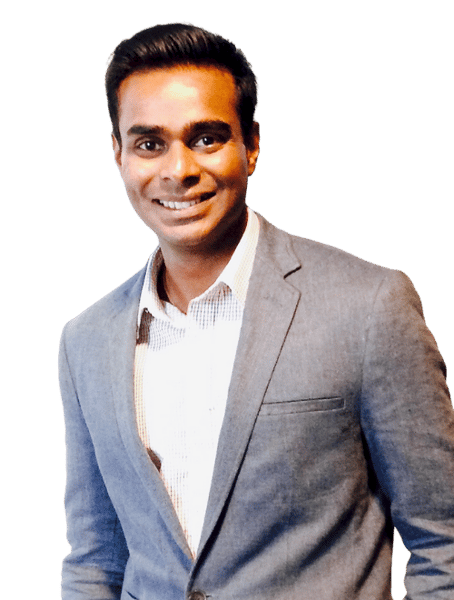 Arun Ramadass
Engineering
Arun Ramadass is a seasoned renewable energy professional with 12 years of experience in overseeing photovoltaic project design, development and construction. He has proven expertise in PV system design, energy production estimating, interconnection and PPA review and negotiations, technical support during construction, design reviews, and coordination of stakeholders to ensure engineering deliverables are aligned to meet project incentives and company goals. Arun has a Bachelor's Degree in Electrical Engineering he then went on to receive a Master's Degree from New Jersey Institute of Technology.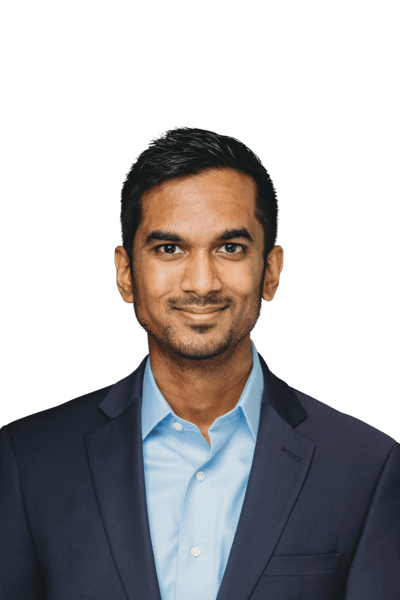 Sandeep Das
Product Manager
Sandeep Das is focused on developing new products enabling microgrids to be deployed in less time with lower costs, and to generate more value. Prior to joining Scale, he led business operations and strategic initiatives for Heila Technologies, a microgrid control & optimization platform. Previously, he led the strategy team at Kobalt Music through a period of high growth. As a technical product manager at Apple, he helped develop and launch multiple products in the 1st generation Apple Watch ecosystem. Sandeep started his career as a management consultant with McKinsey & Co serving clients in the semiconductor, energy, and high tech industries. He holds a B.S. in Mechanical Engineering and M.S. in Management Science & Engineering with a concentration in Energy & Environment from Stanford University.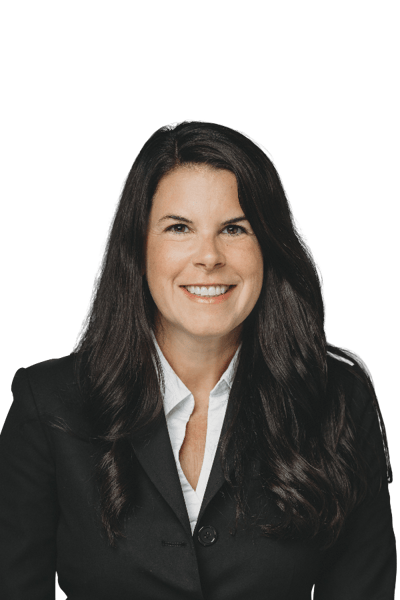 Stephanie Ahearn
Director, Talent
Stephanie is Director, Talent to support Scale's growth trajectory. She brings 15+ years of talent acquisition and human resources experience to the team across a variety of industries for global businesses. She graduated with a BS in Business Administration. She enjoys spending time outdoors hiking, exploring or at the beach.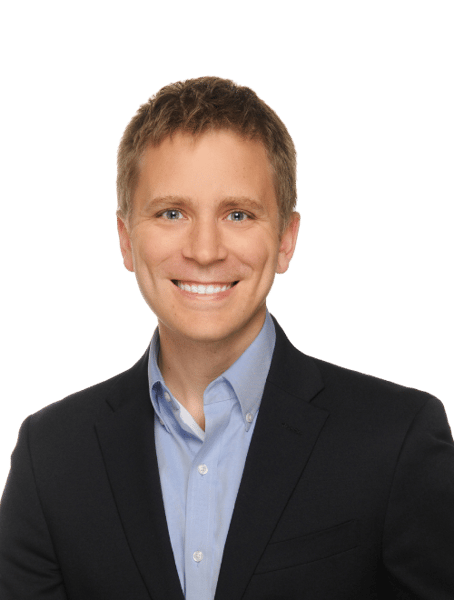 Tom Wheeler, CFA
Capital Solutions
Tom Wheeler serves as Director of Capital Solutions and is responsible for investment strategy, structuring, and deployment of Scale's capital into distributed energy resources and energy infrastructure assets. Prior to joining Scale, Tom was Vice President of Finance at New Fortress Energy (NASDAQ: NFE), a global energy infrastructure company that focuses on accelerating the world's transition to clean energy. He joined NFE shortly after it was founded and led the financial planning and analysis team during the company's initial public offering. Tom previously worked in private equity at Fortress Investment Group, where he covered a broad range of portfolio companies in multiple industries, including Fortress Transportation and Infrastructure. He started his career at GE in their Consumer Finance (now Synchrony Financial) and Aviation Services businesses (now AerCap Holdings) and graduated with honors from GE's Financial Management Program. Tom received a B.S. in Finance from Wake Forest University and is a CFA Charterholder.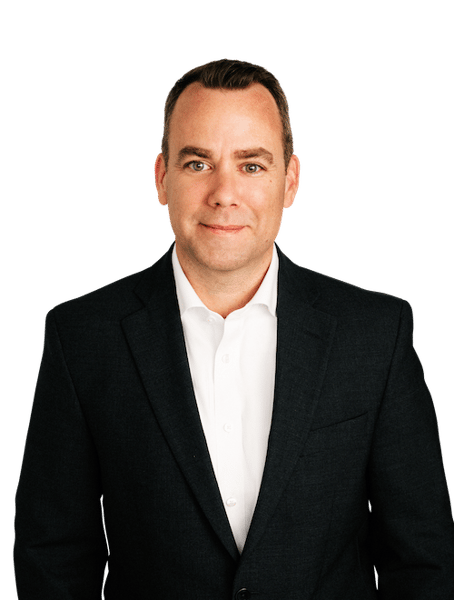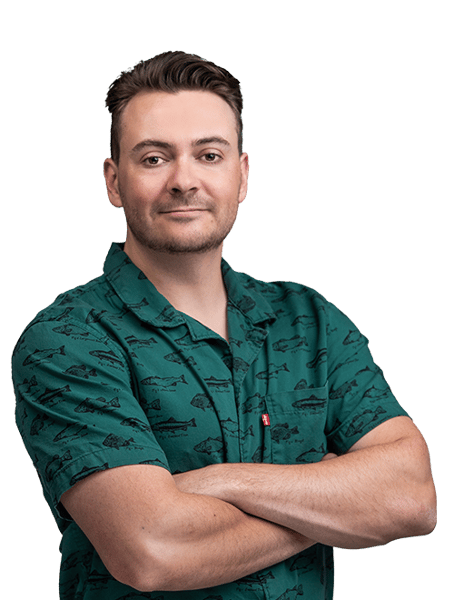 Tim Victor
Fleet Electrification
Tim works in the business development group focusing on EV infrastructure and other special projects. Tim started his career as an engineer in the built environment with experience in both construction and design of net zero buildings. Originally from St. Louis, MO he holds a BS in Mechanical Engineering from Missouri S&T and currently resides in Denver, CO after a stint in California. He has always had a passion for the environment and has an ultimate goal of giving back to his alma mater to provide young bright minds an opportunity to work in the clean energy and climate change oriented industries.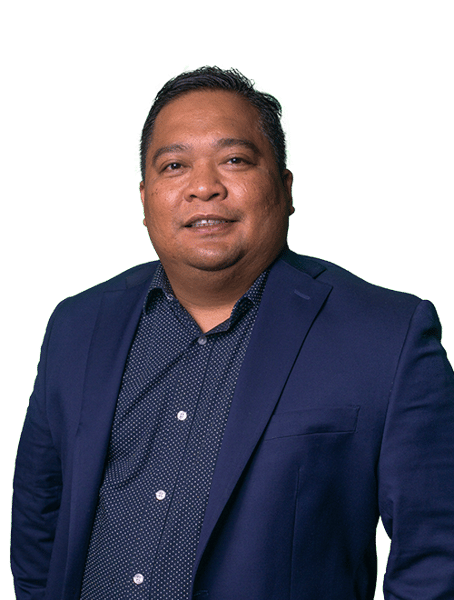 Marlon Valeriano
Engineering
Marlon is an experienced Mechanical Engineer and Certified Energy Manager (CEM) with over 8 years of combined experience in mechanical design, project management, and plant O&M. He graduated top 3 in his class, with a Bachelor of Science in Mechanical Engineering from Mapua Institute of Technology, a well known engineering school in Manila, Philippines. He recently passed the examination for Certified Energy Management CEM by Association of Energy Engineer and is currently pursuing the Professional Management Professional PMP and his Professional Engineer license.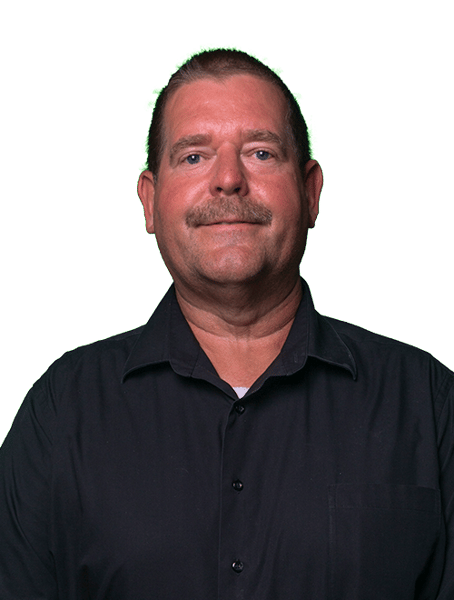 David Hann
Engineering
Prior to joining Scale, David spent over 19 years at ENER-G Rudox working on electrical, mechanical and control design experience. He approved the natural gas engines and CHP systems and designed PLC logic and SCADA system configuration. Before his last role he spent 12+ years at K/W Control Systems/Piller Inc as an electrical production and electrical designer for generator and rotary UPS paralleling systems.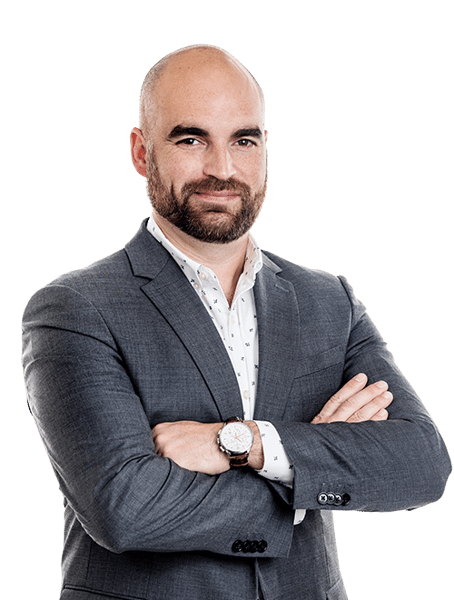 Justin Nieves
Project Management
Justin spent the first four years of his career after high school enlisted in the U.S. Air Force as a C-17 Engine Mechanic. Once he completed his four-year military service commitment he enrolled at George Mason University and received a Bachelors Degree in Civil Engineering. Justin also received his Masters of Engineering Management from Penn State University. In his professional career, Justin began working for a structural precast concrete manufacture in Winchester, VA as an Engineering Project Manager. His roles included structural precast design, manufacturing and project management. Justin then transitioned to the U.S. Army Corps of Engineers, Middle East District as a Project Manager where he managed multimillion dollar military construction projects in Kuwait. He frequently visited Kuwait and lead the development of multiple high profile construction projects to include airfield site investigations, runway / taxiway improvements, water treatment systems, troop housing and aircraft hangars. During his time at the U.S. Army Corps of Engineers he successfully passed the Project Management Professional (PMP) exam. Justin currently lives in Virginia with his wife and two young children. In his spare time, he enjoys visiting state parks, traveling and reading about aviation. He is still a member of the West Virginia Air National Guard.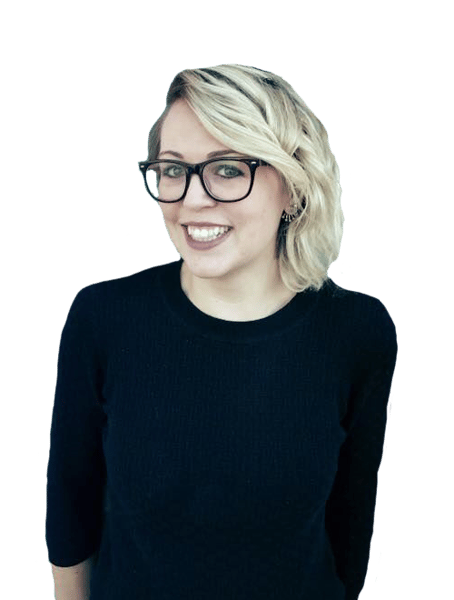 Kylie Taylor
Commercial Contracts
Kylie comes to Scale from the clean transportation sector where she worked to reduce mobile source emissions. She holds a Bachelor's in Environmental Studies from UC Santa Barbara and began her career at the clean transportation consulting firm, Gladstein Neandross & Associates. There, she was the compliance, project, and partnership manager for natural gas truck and electric school bus deployments. Prior to arriving at Scale, she worked for an all-electric mobility company, managing contracts for grant backed projects and overseeing the deployment of electric cars and infrastructure. Kylie sees microgrids as an essential element in the successful shift of the transportation system to the electric grid. At Scale, she provides support in managing contract negotiations and obligations pre- and post-contract execution.
Join our team.
We are a fast-growing organization that has achieved our startup ambitions and is now focused on establishing ourselves as a high-growth global enterprise. We offer competitive compensation packages and a comprehensive benefits programs, including medical benefits, paid vacation and holidays, and 401K matching. If you're interested in joining us on our path, we're interested in getting to know more about how your capabilities can support our objectives.
Scale's Board of Directors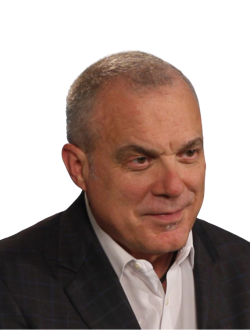 Mark T. Bertolini
Mark T. Bertolini is the Chief Executive Officer of Oscar Health, the first health insurance company built around a full stack technology platform and a relentless focus on serving its members. Oscar's member-first philosophy and innovative approach to care has earned them the trust of over one million members, across Individual & Family, Small Group and Medicare Advantage plans, and +Oscar, their full stack technology platform offered to others within the provider and payor space. Prior to joining Oscar, Mark served as the Co-Chief Executive Officer of Bridgewater Associates, the world's largest and most successful hedge fund. Based in Westport, Connecticut, Bridgewater manages approximately $150 billion in assets for sophisticated institutional investors across the globe, including public and corporate pension funds, university endowments, charitable foundations, supranational agencies, foreign governments, and central banks. Mark currently serves on Bridgewater's Operating Board of Directors.Mark is also a national health care thought leader, and the former Chairman and CEO of Aetna Inc. At Aetna, Mark assumed the role of CEO in November 2010, and of Chairman in April 2011. In November 2018, he stepped down as Chairman and CEO and served as a Director of CVS Health Corporation upon completion of CVS Health's acquisition of Aetna, valued at $69 billion. Throughout Mark's tenure at Aetna, he led the company's transition from a traditional health insurance company to a consumer-oriented health care company focused on delivering holistic, integrated care in local communities.Before joining Aetna, Mark held executive positions at Cigna, NYLCare Health Plans, and SelectCare, Inc., where he was President and Chief Executive Officer. He serves as a director of Verizon Communications Inc. (communications and technology solutions), Massachusetts Mutual Life Insurance Company (insurance and investment products), Thrive Global (sustainable, science-based solutions to enhance well-being, performance and purpose), and the FIDELCO Guide Dog Foundation (non-profit organization that breeds, trains and places German Shepherd guide dogs with people who have visual disabilities).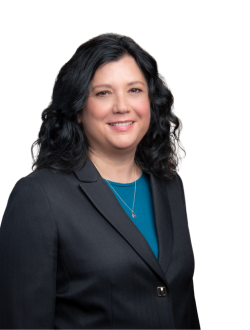 Angelina Galiteva
Angelina Galiteva is an experienced board leader with a demonstrated history of working in the renewable energy industry.Appointed by Governor Gavin Newsom in 2020, Ms. Galiteva is currently serving a fourth term on the California Independent System Operator (ISO) Board of Governors. She is also currently President for NEOptions, Inc., a renewable energy and new technology product design and project development firm.Her industry experience includes serving as Executive Director of the Los Angeles Department of Water and Power and head of its Green LA, Environmental Affairs and New Product Development Organization. Her career includes working with the California ISO and Power Exchange on their initial launches and she also worked as a power analyst for the New York Power Authority.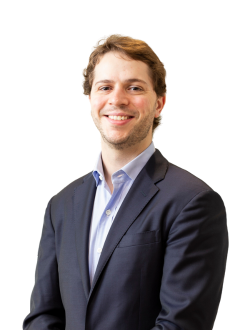 Bill Murphy
Bill Murphy is based in New York, joined Warburg Pincus in 2019, and is a Vice President in the Energy Transition & Sustainability group. Prior to joining Warburg Pincus, Bill was an Associate at Greentech Capital Advisors. He holds a BA in History and Economics from Sewanee: The University of the South.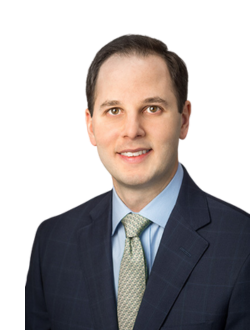 Eric Friedman
Eric Friedman is a Managing Director based in New York, joined Warburg Pincus in 2009, and is a member of the Capital Solutions team. Prior to joining Warburg Pincus, Eric worked at Goldman Sachs in the Fixed Income Currency and Commodities Advisory group where he specialized in principal transactions in the consumer finance sector. He is a Director of Mariner Finance, Solar Mosaic, LendingPoint, Exeter, Aquila, and Scale Microgrid Solutions and has been involved in the firm's investments in Sterling, SCUSA, Triton Container, Ascentium Capital, and Newfi Lending. Eric holds a BS in Economics from the Wharton School of the University of Pennsylvania as well as an MS and BS in Systems Engineering from the University of Pennsylvania.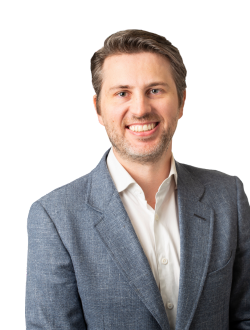 Ryan Dalton
Ryan Dalton is based in Houston and focuses on energy transition and sustainability investments. Ryan worked at Warburg Pincus from 2008 to 2010 and following the completion of an MBA, rejoined Warburg Pincus in 2012. Previously, he worked in the Financial Institution's Investment Banking group at Merrill Lynch in New York. He is a Director of Ensign Natural Resources, Scale Microgrid Solutions, Tall City Exploration III L.L.C., Trident Energy GP, Ltd., and WildFire Energy. Ryan received a BA, and BS cum laude in Computer Science and Economics respectively from Southern Methodist University, and an MBA from Harvard Business School.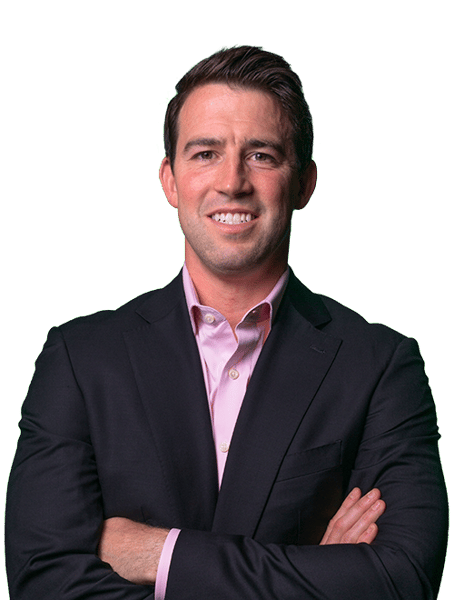 Ryan Goodman
From 2011-2016, Ryan served as the President of ENER-G Rudox, Inc., a New Jersey based organization focused on developing on-site energy solutions for commercial and industrial customers. Under his leadership, the company developed several cutting edge sustainable energy projects that have received national acclaim. In addition to his operational responsibilities in North America, Ryan also sat on the Board of ENER-G's global business. In 2015, Ryan was one of 80 industry leaders invited to attend the White House Climate Change Summit, and played a key role in organizing the American Business Act on Climate Pledge. Prior to joining Rudox, Ryan worked at Boston Consulting Group and GE Energy. He holds a B.S. in Electrical Engineering from Bucknell University, and received his MBA from Harvard Business School.
Scale Microgrids is backed by the institutional power and capital of Warburg Pincus.
Powering Growth
Established over 50 years ago, Warburg Pincus has invested over $79 billion in more than 880 companies within 40 countries around the world. Years of private equity experience, deep industry knowledge, and unparalleled networks of resources complement Scale's deep energy expertise to provide capital that works harder to power growth for our developers, partners, customers, and technology companies.